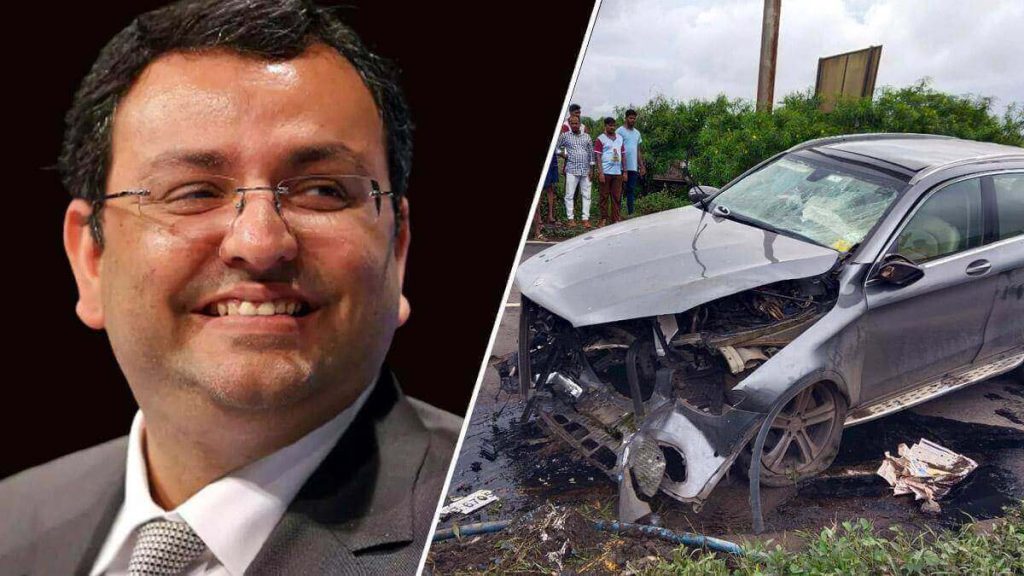 In a shocking incident, Cyrus Mistry, former chairman of Tata Sons, was killed in a road accident after his car rammed a divider in Maharashtra's Palghar on Sunday afternoon. He was 54.
The accident reportedly took place on the Surya River Charoti bridge on the Mumbai Ahmedabad National Highway. Mistry was returning to Mumbai from Gujarat in his Mercedes car.
Reports say the deadly accident took place after the car hit a divider.Three more people were accompanying him in the car. One among them is said to have also died in the accident. The other two who also suffered grievous injured are admitted in a hospital near by for medical treatment.Visuals showed the front side of the car completely mangled. The air bags did poped out but wasn't effective enough to save the lives of the two died in the accident.
Several prominent politicians and industrialists tweeted their condolences after news of Mistry's passing was reported. Prime Minister Narendra Modi called Mistry's demise untimely and shocking.
"He was a promising business leader who believed in India's economic prowess. His passing away is a big loss to the world of commerce and industry," Modi tweeted.
Who Was Cyrus Mistry?
Mistry was best known as the former chairman of Tata Sons, the massive Indian conglomerate that owned Jaguar, Land Rover and the Taj hotels.
The Irish-Indian businessman made headlines in 2011 when he was announced as Tata's chosen successor, and became the first person not directly related to the Tata family to head the company bearing their name.
Mistry's family was a major stakeholder in the Mumbai-based conglomerate, which runs top-tier companies across several sectors.
In 2016, Mistry was replaced in a sudden corporate shakeup that led former Chairman Ratan Tata to come out of retirement to lead the firm on a temporary basis. Mistry ouster created a bitter public feud between the former chairman and the group's board.
Prior to his time with Tata, Mistry was best known as the son of Indian construction billionaire Pallonji Mistry and served as head of Shapoorji Pallonji Group, a major construction company known for erecting skyscrapers and stadiums across India.
What Was Cyrus Mistry's Net Worth
According to Bloomberg Billionaires Index, Cyrus Mistry's father Pallonji Mistry's wealth was estimated to be about US$30 Billion in mid-2021. and US$29 billion at the time of his death. He was the richest Irish billionaire at the time of his death, and the world's 143 richest person.
Cyrus Mistry Wife
Rohiqa Chagla is the wife of Cyrus Mistry. She is also known as the daughter of the daughter of the lawyer Iqbal Chagla.
Rohiqa Chagla and Cyrus Mistry got married in 1992 and are blessed with two children, Firoz Mistry and Zahan Mistry .
Cyrus Mistry Father
Cyrus was born in a Parsi family to Pallonji Mistry (Father) and Patsy Perin Dubash (mother).
Cyrus Mistry Son
Cyrus and Rohiqa together have two sons whose names are Firoz Mistry and Zahan Mistry.
Cyrus Mistry Car
Mercedes-Benz GLC
Cyrus Mistry Education
Cyrus Mistry was educated at the prestigious Cathedral & John Canon School in South Mumbai. He studied at the Imperial College London and was awarded the Bachelor of Engineering in Civil Engineering from the University of London in 1990.
Mistry later studied at the London Business School and was awarded the International Executive Masters in Management from the University of London in 1996.